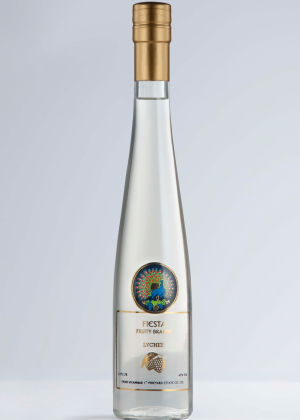 Fiesta Lychee Brandy
Our Lychee Brandy is a truly exclusive and unique product, made from one of the finest fruits Myanmar has to offer. It is a unique combination of an Asian ingredient with centuries-old European fermenting, distilling and ageing techniques.  
Aythaya Lychee Brandy captures the pure essence of fresh lychee fruit, being light, sweet, fragrant and natural.
Serve at room temperature, or slightly chilled and its perfect for all occasions, both as a cocktail (use it to replace vodka to make an incredible lychee martini) or by itself as an after dinner drink.